Our 54th Year !!!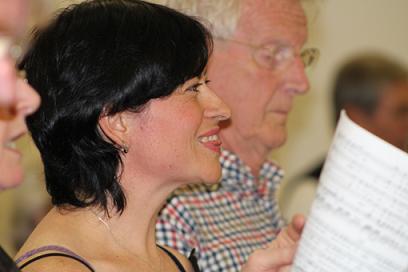 You can find references to a choral group in Hailsham from the early 1930s, but it faded from view during the war - they probably had even more troubles recruiting tenors and basses then! The present Society was founded in 1961, so we are now in our 54th year and still going from strength to strength.
We perform three or four main concerts during the year, with programmes featuring anything from Bach (Christmas Oratorio, St. John Passion) to Beatles, Gounod (Messe Solennelle de Sainte Cecile) to Gershwin, Rutter (Requiem, Magnificat, carols) and Haydn (Creation, Te Deum) to Rogers and Hart.
We're a sociable lot too, barn dances, quizes, music workshops, coffee mornings, even the odd pint of beer or glass of wine (or two)! If you're looking for a fast way to increase your circle of friends, as well as an opportunity to sing hugely enjoyable music go to the 'Contact' page.